Why Korea, Again?
I actually, cannot believe that I am back in Korea; it's such a bittersweet feeling. I went through an emotional transition in April and May. I felt like I had lost my direction in life. Everyone around me was either in a serious dating situation, engagement, getting married and/or having babies. I wanted what I could not have, or perhaps what God felt like I was not ready for. Growing up, I pictured my life so differently and of course, just like many of us, life does not always go as planned. I thought that by age 27, I would be married, with 2-3 children, a decent house and a chocolate husband. And the next time I travelled I hoped it would be for those 'bae-cations' everyone speaks of: that's this generation's term for vacationing with your significant other/'bae'.
Here I am, 27 years old, and I have none of the above.
It seemed then, like I was only dreaming, not living. It was such a hard reality to accept, but nonetheless, I had no choice but to accept it…because after all, it was my reality. Moreover once reality set in, I was able to look at my life and start planning on a future with or without those daydreams but more importantly, with my personal goals at the forefront instead of waiting for life to happen – I had to "get busy living or get busy dying." (- yes, that quote's from  The Shawkshank Redemption lol, excellent film).
So, The Million Dollar Question : 'Why Korea?'
I had applied to teach in the UAE, with MOE, as it was my dream to live and teach in the UAE. I wanted the money and to live the glamorous lifestyle. I studied like crazy and prayed even harder, but God always knows best. I was very confident that I had gotten the job because my interview and test went well, but the competition was maybe too high? Because I did not end up being one of the lucky, chosen few. After, I felt really depressed. I felt like a failure, but I knew I had to snap out of it quickly, as it was effecting everyone around me. I became very negative and lost all confidence in myself. I started to chase after a relationship that I caused to end, because of my major trust and insecurity issues. I was so focused on all the wrong things that I didn't even realize I had pushed him too far. He was already checked out, but I was still chasing and it was just too late.  I was so desperate and eager to get married because I wanted to have kids to prove to myself and everyone that I was not a failure, but the only problem was: I was going about it all, the wrong way. I knew this was not how I wanted to live. I also knew that I was better than the pity party I threw myself, almost every day for 2 months. It was time to snap out of it and to get back into the swing of things.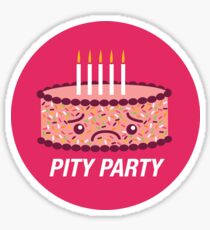 Korea Quickly Became My New Plan
As a back-up after applying for jobs in the UAE I made sure to look at jobs in Korea, too. It was a safe option due to my two years of prior experience and the transition back into Korea wouldn't be difficult as I had survived the cultural shock back in 2014.
I decided to go with the offer from Gyeongsangnam-do Office of Education because I wanted to be placed close to Busan, which is the second largest city in South Korea. My first 2 years in Korea was in the Jeollabuk-do province, so this time around I wanted to be in a completely different province. I did have a few doubts while going through the documentation process again, but I just knew my decision eventually would make sense. I left my home, Canada on July 1st and as much as it has been a hard transition, I know I would have been in a great pool of regret had I declined the offer.
Reflection
I will make the most of my year, here in Yangsan, as I can only stay a year this time around, because I start grad school in 2018.  I have always believed that God has a bigger plan for me than I have for myself.  I want to complain less, regain my self-confidence and spread positive energy. We should never compare our life journey to others. We are all exactly where God wants us to be. The reason why I am in a better place than I was 2 months ago, is because of my mental shift. I am honestly trying to be more positive and to see the glass 'half full'.

My Goals
Firstly, I plan on improving my Korean – I've already enrolled and met up with my language exchange buddy!
I want to get into writing a lot more (blogging! YAY!) and getting back into regular reading. I am currently reading Brené Brown's Daring Greatly  and can't wait to start Exponential Living by Sheri Riley.
I also want to save a lot more this time around, as I didn't manage my money very well my first 2 years here. Gotta to start saving for grad school and life back in Canada.
I want to get back to working out, hydration and just healthy living outside and in…
I'm focused also on learning to forgive and love myself through my triumphs and failures.
Finally, I plan on living in the moment and appreciating life more. I will definitely explore other parts of Korea and I will try to stay far away from Seoul. I love Seoul, but my first two years in Korea were basically spent all in Seoul.
My advice to everyone in a funk is to push yourself to change your environment because fear and negativity will only dig you in a deeper hole. I feel very blessed that I could change my environment drastically by travelling – I know how lucky I am to have that option. But a reminder to myself and you – nobody is responsible for your happiness but you. Nobody wants a party pooper or a downer around them all the time.
Pick up your crown from the floor girlfriend, and go grab life by the horns!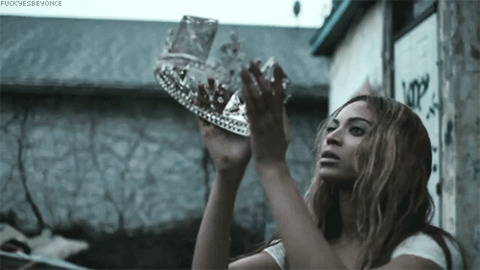 Sincerely yours,
Meya